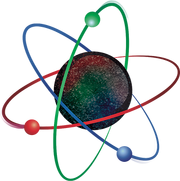 "Tachyon World" (タキオンW Takion Wārudo) is not one of the playable Worlds in Future Card Buddyfight.
Playstyle
Edit
Tachyon World focuses on item manipulation, keeping pressure by stacking various items into the soul of monsters on your field, which increases their power, criticial, and defense from inside the soul. Another part is that since they all have the ability to equip from your field into the soul, you keep the power or defense from that item in someway to reuse over and over if you can keep bouncing the cards into another monster, or stacking them inside of the same monster for continuous support.
Associated Characters
Edit
Sets containing Tachyon World cards
Edit
Archetypes
Edit
List of Tachyon World cards
Edit
Ad blocker interference detected!
Wikia is a free-to-use site that makes money from advertising. We have a modified experience for viewers using ad blockers

Wikia is not accessible if you've made further modifications. Remove the custom ad blocker rule(s) and the page will load as expected.