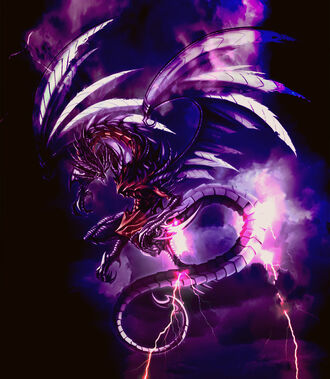 Flavor Text:
Where there is light, there is an abundant shadow. The brighter the light, the darker the shadow.
Ability / Effect:
[Call Cost] [Pay 3 gauge]

[Act] "Light Refraction": When this unit destroys an opponent's monster on the left or right, you may discard 1 <<Necro World>> card from your hand and send a card from the top of your deck to the drop zone to [Stand] this unit.

[Auto] "Darkness Explosion": If neither player has any monsters on the left or right, and your opponent has a monster in the center, destroy that monster and this card loses a critical until the end of the turn.

[Auto] "Sacrificial Empowerment": When a <<Necro World>> card is discarded from the hand to the graveyard by this card's effect, this unit gains [Power]+2000 until the end of the turn.
Ad blocker interference detected!
Wikia is a free-to-use site that makes money from advertising. We have a modified experience for viewers using ad blockers

Wikia is not accessible if you've made further modifications. Remove the custom ad blocker rule(s) and the page will load as expected.