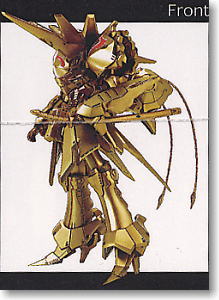 Flavor Text:
I am a Star Seeker on a mission to help protect this world!
Ability / Effect:
[Call Cost] Pay 1 gauge.

"Equipment Provisioner" Whenever an item is equipped, place the top card of your deck into the gauge. This ability can only be used once per turn.
"Enchanted Arms" Once per turn, whenever an item is equipped, you may have it lose [Power]-1000 and [Critical]-1 until the end of turn, and gains "Photon Shift".
"Judgement Seeker" When this card performs a Link Attack, deal 1 damage to your opponent.
Ad blocker interference detected!
Wikia is a free-to-use site that makes money from advertising. We have a modified experience for viewers using ad blockers

Wikia is not accessible if you've made further modifications. Remove the custom ad blocker rule(s) and the page will load as expected.